Short Answer: SSAdmin requires the .CMD file extension, so your file may have another file extension that has been hidden by Windows.
Note: This is typically an issue associated with older SuperSting™ systems.
Long Answer: Command files that are emailed often have the .TXT filename extension to allow the email to send. The .CMD extension is also used by Microsoft for a script format, so it is not allowed by some email systems.
The new SuperSting™ WiFi can read and will write command files with the .TXT extensions when using the SuperSting Administrator App with WiFi. This avoids needing to change the CMD extension to TXT to allow email.
For older systems, you will need to change the extension to .CMD so that SSAdmin will recognize it.
To correctly view and edit file extensions on default installations of Windows 7 and 10, you will need to enable extensions (show file extensions) in Windows Explorer.
Search for this item: Folder Options
Select the View Tab
Remove the checkmark next to Hide extensions for known files types and click Apply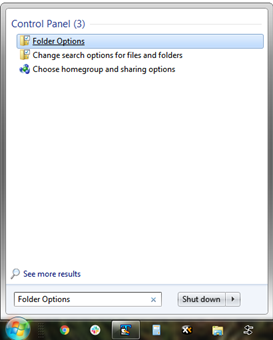 Search for "Folder Options"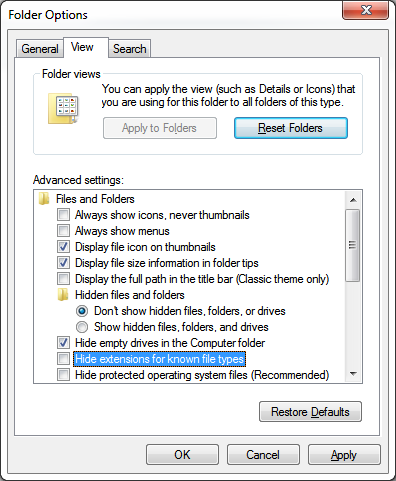 Clear the checkmark for "Hide extensions for known files types" and click Apply.
Related:
How to Make a Command File with SSAdmin is HERE
How to Connect to the SuperSting with SSAdmin is HERE